The Monte Carlo of the Caribbean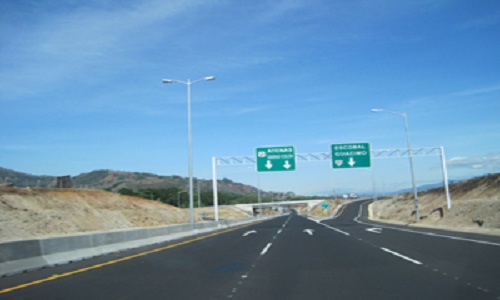 A new road can have a major impact on property prices
Dear Reader,
We get very excited by new roads at Pathfinder. We know they don't make the sexiest photos. We know that readers don't always share our passion. Indeed, some may wonder what the fuss is all about. But there's a reason for our obsession with new roads. They can have a major impact on property prices.
It doesn't matter how beautiful a location is, or how dreamy the beach. Property prices will stay low there if it's not easy to get to. You see, most overseas property buyers and renters don't want to drive more than two hours from an international airport to their vacation or second home destination.
Once improved access opens a location up, you'll see more tourists and property shoppers coming to the area, liking what they find, and wanting to own a piece of it. The easier a place is to get to, the more desirable it is. The more desirable it is, the higher the price tag.
So I was excited to get a news update from the Dominican Republic this week, about a new road. It makes my favorite location in this Caribbean island much easier to get to.
Las Terrenas is a little gem of a beach town in the Samana peninsula. It's set against a backdrop of swaying palm trees, sandy beaches and sparkling seas. It's a place for swinging in a hammock, soaking up the sun, and enjoying a gourmet meal. It's low-key, chic, and captivating. But getting here from the island's capital, Santo Domingo, was tough.
It took two and a half hours. The last 45 minutes only covered 12 miles. It was a steep climb into the hills around Las Terrenas, on a potholed winding road without crash barriers or street lights. On a sunny day, the views of the bay were spectacular as you crept upwards. But it was uncomfortable, and a scary prospect at night or when it rained.
But on Tuesday October 25th, Dominican President Leonel Fernandez opened the new Tourist Atlantic Boulevard road. The road connects the Samana peninsula with Santo Domingo. The drive time from Santo Domingo to Las Terrenas now takes an hour and forty-five minutes.
Las Terrenas is already popular with wealthy Dominicans, based in Santo Domingo. The reduced drive time should bring more domestic weekend and vacation tourists, as well as foreign tourists arriving in Santo Domingo and looking for authentic Caribbean charm rather than a package experience.
The new road places Las Terrenas closer to Santo Domingo's international airport. It also connects with El Catey international airport. El Catey offers direct flights to parts of the US, Canada and Europe. It's now only 25 minutes' drive from Las Terrenas.
With the road newly opened, it'll take a while before we see the impact on tourist numbers and property prices in Las Terrenas. Today, it's a highly affordable location. But who knows how long that will last…
Local real estate agent Toni Green can give you more details on Las Terrenas, and send you some sample property listings. She's got some bargains…including a 120 square meter (1291 square feet) condo, with a spacious terrace that opens onto the community's nicely landscaped gardens and swimming pool. Better yet, the condo's only a 50 meter walk to the beach.
You can use an on-site property management team to rent the condo when you're away. High season occupancy in the community is close to 100%. The condo is fully furnished and equipped. And the asking price? It's $155,000.
Contact Toni here to find out more.
Margaret Summerfield