Amazing Beaches, Great Food, and Friendly Charm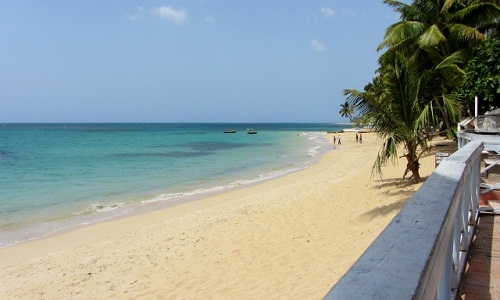 Amazing beaches, good food, and friendly charm: this beach town has it all
Dear Reader,
It's the strangest necklace and it keeps on growing – a chain of bright blue and pink and navy fish. I count three dozen.
A couple stops, haggles with the fisherman a little, and heads back to their condo to prepare a fish lunch; from the sea to their plates in a matter of minutes.
The young fisherman wraps up his spear gun, loops up his fish necklace, and heads to our hotel kitchen to negotiate with the chef. We see him a few hours later, selling the last of his catch to some passing tourists.
I'm in Las Terrenas in the Dominican Republic. It's my first visit in almost three years. And I'm happy to report that Las Terrenas hasn't changed much in the last three years. It's still a charming beach town that's a personal favorite of mine. And it's increasingly popular with your fellow readers, too.
But I can see some changes. They're good ones, starting with the new road connecting the town to the capital, Santo Domingo. It's now a quick and easy drive to get here, taking less than two hours from Santo Domingo.
I spot new stores – including an ice cream store where you can buy scoops of hand-made gelato to quench your thirst on the beach in the afternoon. Three years ago, I heard about plans for a brand-new luxury hotel on one of the area's prettiest beaches. Today, the hotel is open for business.
The road running alongside the beach stopped short of our hotel three years back. Today, it's paved in brick. There's a new sailing school. Plus, I saw a lot of new construction on the outskirts of town.
But at heart Las Terrenas is still the same low-key Caribbean beach town with a twist of Europe. The food on offer reflects the town's mix of Dominicans and expats (mostly French and Italians). You can try grilled fish, rice and plantains… wood-fired pizza…lobster ravioli or escargots. You can buy warm flaky croissants from the French bakery, a strong espresso, or a fresh chinola (passion fruit) smoothie.
Many of the town's restaurants, cafes and bars line the beach. So you'll dine with the sound of the waves, the rustle of palm trees and a cool sea breeze.
Las Terrenas is a walkable town. From our hotel, we walk to the beach, to the restaurants and cafes, to the bakery and the supermarket and the bank. A short taxi ride gets you to some of the gorgeous beaches just outside town: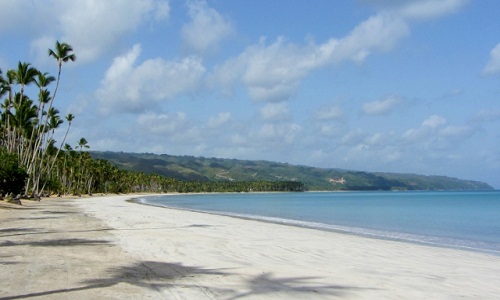 When I first visited Las Terrenas three years ago, the town didn't have many expats from the U.S. That's changing. Many of the new expats are fellow readers. For them, Las Terrenas fits the bill. It's the perfect spot for a vacation home. And that vacation home can earn a handsome income when you're not using it yourself.
Three years back, I liked the town enough to want to stay longer. But I couldn't extend my stay at my hotel – or any of the others I tried. On this trip, I booked months in advance. But I still ended up juggling my trip around hotel availability. That's because most of the hotels in town are small boutique hotels. They're big on friendly service and comfort, but short on rooms. There are bigger hotels outside town. But, along with most visitors, I prefer to stay in town, where I'm a short walk to everything, including the beach.
It's not just a lack of hotel rooms that helps bump up rental income. Visitors to Las Terrenas come almost year-round. The town attracts Europeans, who vacation from June-September, which is technically low season. Wealthy Dominicans spend the weekend here year-round. At Christmas, New Year and Easter the town is packed with local and foreign tourists.
And many of these tourists prefer to rent a house rather than stay in a hotel when they visit Las Terrenas.
A well-located home in Las Terrenas can earn double-digit rental yields. Take this four-bed four-bath home with a pool: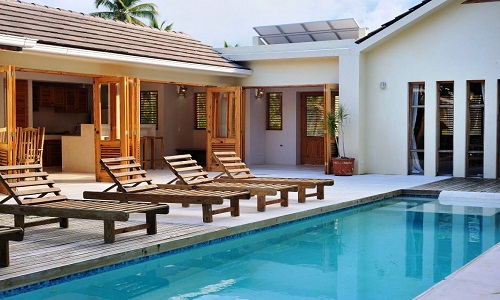 Last year, the owner rented it out for only 27 weeks or weekends, and still earned $20,600 net, after covering the home's running costs for the entire year. The owner admits they could have earned a lot more by advertising the home on "for rent by owner" websites and using a motivated rental manager.
But that's still 4.74% net yield based on the full asking price for the home – it's currently listed for $435,000.
The home is just a sample of the type of property you can buy in Las Terrenas – and the type of rental income you can generate. You can get more information from local real estate agent Toni Green here.
Plus, you can see Las Terrenas for yourself, on a customized chill weekend. You'll spend time getting to know Las Terrenas…explore its stunning beaches …and see a range of properties to suit your budget. Toni will help you organize your trip here.
Margaret Summerfield