A Tropical Jewel in the Caribbean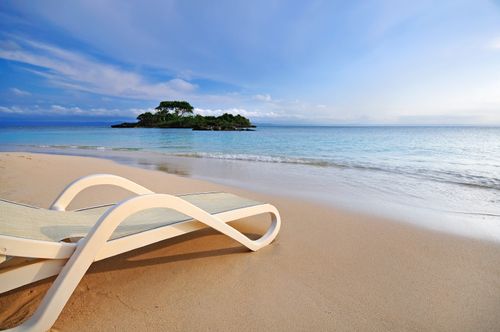 It's the classic Caribbean…
Dear Reader,
Las Terrenas in the Dominican Republic is a classic Caribbean beach town. It's picture-perfect. Clear, tropical seas wash scene-stealing coral beaches, dotted with coconut palms. Warm sunshine sparkles on the surf…
But this Caribbean comes with a twist that makes it unique. It combines a hint of Italian style with a dash of French flair…that puts the finishing touches on a pretty special town.
Las Terrenas is a quintessential Caribbean beach town. It's not over-developed, over-run by cruise ships, or drowning in mega-resorts. Instead, it's tranquil and laid-back, yet chic and sophisticated. Property here is still very affordable.
Las Terrenas is my favorite part of the Dominican Republic. And today, I'd like to invite you to spend some time here too, on a special Chill Weekend. I'm sure you'll like it just as much as I do…
Why Choose The Dominican Republic?
The Dominican Republic is a great location for a second-home. Here's some of the reasons why:
It's quick and easy to get to. Flights take 2 hours 10 minutes from Miami, 3 hours 35 from Atlanta, and 3 hours 41 from New York. Low-cost airlines like Spirit and JetBlue help keep fares low.
It's got great beach weather. Temperatures along the coast hover in the 80s year-round.
The Dominican Republic offers powder beaches and crystalline Caribbean Sea, and much, much more. A central mountain range forms the country's backbone. It's home to the Caribbean's highest peak, Pico Duarte. The island's landscape includes waterfalls, mountains, valleys, forest, and lakes. In Santo Domingo, the capital city, you'll see colonial buildings, and ancient forts.
It's easy to become a resident here.
The economy is strong. The estimated growth rate for 2010 is 7.8%. Traditionally it focused on agriculture – the export of sugar, tobacco and coffee. Today, the big earners are tourism and Free Trade Zones.
Property prices are still affordable in the Dominican Republic compared to other Caribbean locations.
Affordable Caribbean Property – Why?
The Dominican Republic was a popular vacation spot for Europeans for many years. It wasn't as well-known to North Americans. But that's changing.
In 2002, for the first time, the Dominican Republic saw more North American tourists than Europeans. That's still the case today. Most travelers fly to Punta Cana. Tourist arrivals at the airport increased from 395,000 in 1996 to just over 2 million in 2010. It's now the country's busiest airport.
Tourists come to Punta Cana to relax in big all-inclusive hotels. There are more in Punta Cana than anywhere else in the country. They line the white-sand beaches. They crowd out any genuine local flavor.
It's not just the airport that showed massive growth. When it came to property development, Punta Cana pulled out all the stops.
It centered on the coast around Cap Cana. Cap Cana is seven minutes from the airport. Big-name resort and residential developments moved in. Swarms of international investors followed.
Cap Cana became the Dominican Republic's hottest boom zone. It specialized in luxury real estate. But in recent years the frenzy has slowed down. Property prices started to fall. Some properties now change hands for fifty cents on the dollar compared to the boom years. Some developers scaled back big projects or shelved them indefinitely.
While the Cap Cana market overheated, development in Las Terrenas carried on at a measured pace. No triple golf courses, multimillion dollar condos, or mammoth resorts taking over entire beaches. Today, it's a proper Caribbean beach town, with a European touch, and some low-priced property gems.
Las Terrenas: Caribbean Chic
You see, the tourists who came to Las Terrenas loved the town…and didn't really want to change it. Not for them the Punta Cana style of bland-vanilla resort development. They went for low-key, understated, elegant and chic…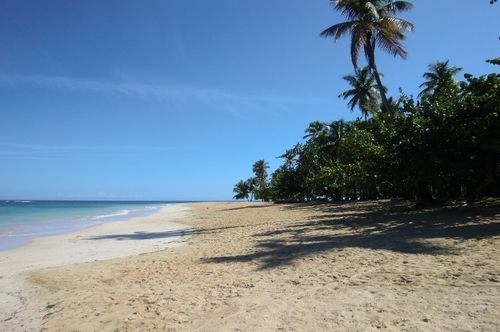 The beaches around Las Terrenas are stunning…
Thirty years ago, Las Terrenas was a rustic fishing village in the Samana peninsula. Twenty-two years ago, the town didn't have an electricity supply. But it attracted 8,000 French and Italians who came as tourists, fell in love with the town, and settled here. They started businesses: Restaurants, cafes, bakeries, art galleries, small hotels…
The old wooden fishermen's huts sitting on the beach are now trendy cafes and restaurants. They're small, and family-run. They serve everything from wood-fired pizza and simple snacks, right up to gourmet Italian and French food. You can dine on a covered outdoor deck on the sand, with good food and fine wine, soft music, and the ocean a few steps away.
This isn't all-inclusive resort territory. Thanks to strict planning laws it should stay that way. Many of the family-owned beach hotels run as apart-hotels. Guests shop in local stores and eat at local restaurants, supporting local businesses. That's a sharp contrast to the all-inclusive resort areas elsewhere in the country, where guests rarely leave their hotel.
So this low-key destination didn't see a sharp spike in development. That kept prices low. And another factor keeping prices low was access…
The New Highway
A new highway connecting the Samana peninsula with Santo Domingo opened two years ago. It took around 2 hours to drive to Las Terrenas from the capital. But the last part of the journey was the trickiest part of the trip.
It involved a steep climb into the hills, on a curving, narrow road. The road wasn't in good shape, with lots of potholes. It made for a bumpy ride on a dry day. There were no safety barriers or street lights…so driving in heavy rain or in the dark wasn't for the faint-hearted…
And it took at least 45 minutes to cover that last 12-mile stretch of road.
But a newly-completed road cuts out the mountain route. It also cuts this last leg of the trip to 15 minutes. It now takes ninety minutes to drive from Santo Domingo. That should bring more locals here for the weekend or on vacation. It should also bring more foreign tourists to Las Terrenas.
The new road also places Las Terrenas only 20 minutes from the international airport at El Catey. The airport currently receives direct flights from Canada, the UK and the US; arrival numbers are growing steadily since the airport opened in 2006.
Properties to Suit Most Budgets
Here's a sample of some of the properties available in Las Terrenas today:
A home with two bedrooms and bathrooms in a small community with a social area and swimming pool. It offers property and rental management services when you're away. The home is 85 square meters in size (915 square feet) and listed at $93,500.
A three-bedroom two-bathroom house in a community with a swimming pool. It's a short walk from a pretty beach, and for sale at $220,000.
A 3-bed 3-bath house in a small community of 7 villas for $285,000 with a track record of strong rental income (it could generate 9% net).
A turnkey fully-equipped condo. It sits directly on the beach in a sheltered bay. The unit covers 130 square meters (1399 square feet) and it's on the market for $320,000.
A luxury villa. This dream house boasts a 100 square-meter living room that opens onto a huge terrace. It's frontline beach, with a price tag of $1.5 million.
Chill Out on This Caribbean Coast
It's our first Chill Weekend on a Caribbean island. It's our first in the Dominican Republic. We're inviting you to test-drive this chic destination, in the company of a small group of fellow readers…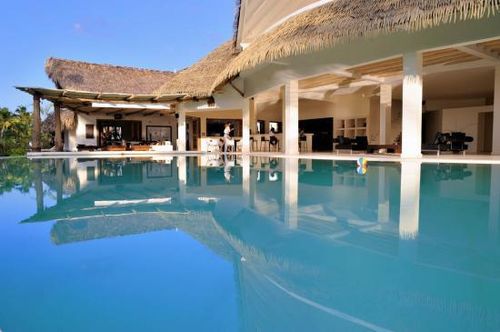 Your upscale accommodation on this chill weekend…
You'll stay in a gorgeous beachfront home, with a stunning pool area. You'll spend time getting to know Las Terrenas…explore the beautiful beaches close by…and really get a taste of the relaxed Caribbean island lifestyle…
You'll check out a range of properties…with something to suit most budgets. And you'll see first-hand the potential that Las Terrenas offers.
The trip runs November 18th-20th.
The trip costs $325 per person. Local real estate agent Toni Green is running the trip. You can contact her here to lock down your spot.
But don't delay. Space on the trip is strictly limited, and I'd hate for you to miss out. Contact Toni today to reserve your place.
Margaret Summerfield